<![if !vml]>

<![endif]>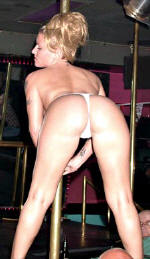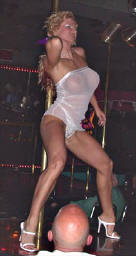 Always something going on at Filmores.
Over the past many years, Filmores has been host to many special events. From being a backdrop for TV shows, Music Videos & Feature Films, to hosting a variety of events such as the Miss Nude Toronto Pageant 2003.
Filmores continues to be a part of the "Living City" of downtown Toronto.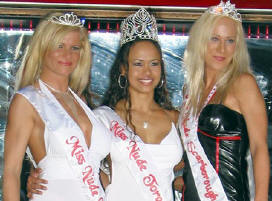 Pageant winners of the Miss Nude Toronto Pageant 2003
<![if !vml]>

<![endif]>
BUT...
<![if !vml]>

<![endif]>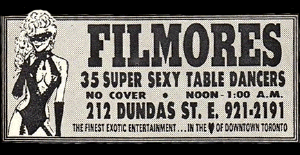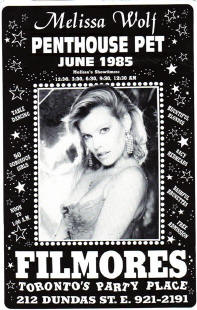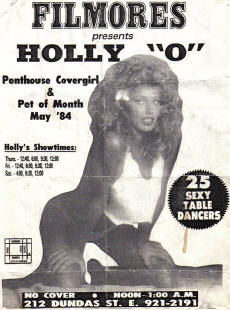 From the beginning, Filmores brought to Toronto the finest in Adult Entertainment. Featuring some of the finest women the industry had to offer.
And with every year gone by, the looks may have changed...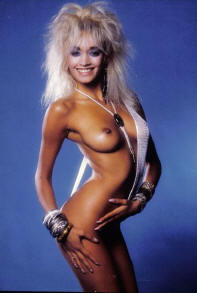 ... but Filmores kept up with the times
Continuing to bring to you, the customer, the hottest, most seductive talent
the world has to offer.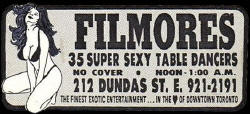 Find out what's happening at Filmores First !
Join the Filmores' Newsletter NOW !
Enter your email address above
<![if !vml]>

<![endif]> <![if !vml]>

<![endif]> <![if !vml]>

<![endif]> <![if !vml]>

<![endif]> <![if !vml]>

<![endif]> <![if !vml]>

<![endif]>